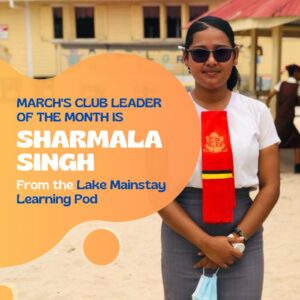 Ms Sharmala Singh from region 2's Lake Mainstay Learning pod was named the Club Leader of the Month by the Learning pod selection committee.  Ms Singh has exemplified, "outstanding organisation skills, she utilizes technology well and manages one of the pods with outstanding student engagement", says Program Analyst Ms Melissa Carmichael.  "Ms Singh also communicates well, takes pride in execution of her leadership role, is innovative and proactive and adheres to the program's guidelines while using her own innovative skills to offer improvements where necessary, she continues.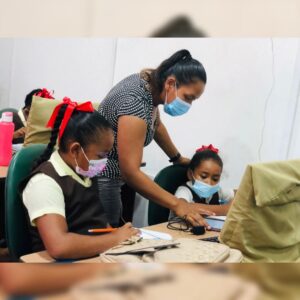 Offering support to Ms Singh are two outstanding volunteers Ms Erika De Jonge and Ms Ladonna Williams, to whom we extend sincere congratulations and thanks as well.  Both volunteers and coach will earn certificates and prizes and awards will be handed out each month to the club leaders who differentiate themselves by the service and commitment they offer to the children of he Learning Pod program.
Both the award and prizes are sponsored in part by the IDB funding for the expansion and the extension of the STEMGuyana Learning Pod program which was designed to provide technology integrated, academic support services to  children affected by the pandemic across all 10 regions of Guyana.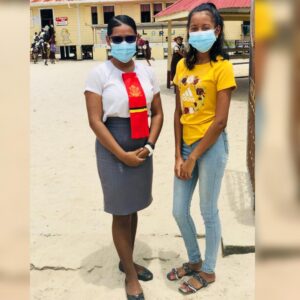 The Learning pod program will support 40 clubs in 10 regions of Guyana for 10 month sessions for the next three years.  The program's effectiveness will be closely monitored and analysed and routinely updated when necessary in order to ensure that academic outcomes improve for the program's children, while exposing and preparing them for the 21st century technology society in which they will grow up and to which they will be expected to contribute.