Many Thanks to our 2022 sponsors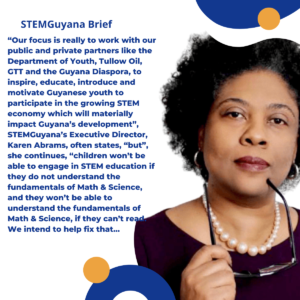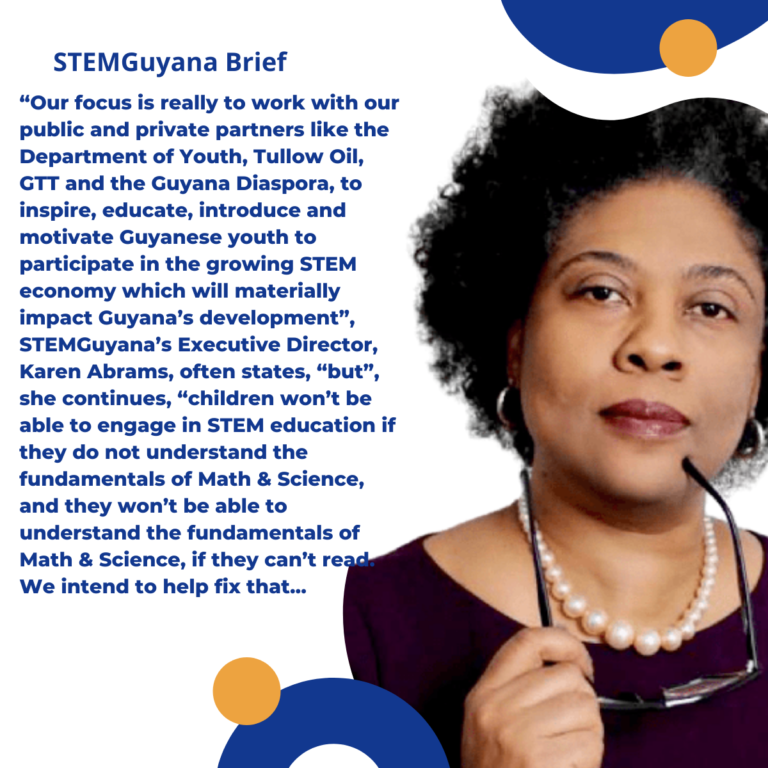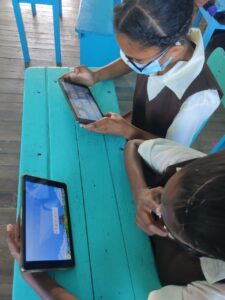 In 2021, STEMGuyana, along with its partners, Tullow Oil, the Department of Youth, and the Guyana diaspora, launched an academic support programme, rolling out twenty-one  'Learning Pods' in nine of the country's administrative regions. The objective was to create an engaging, effective and scalable cost effective after-school educational delivery model aimed at improving the performance outcomes of vulnerable children.  The programme initially secured funding for four months and then was expanded to eight months.

Recently, the IDB provided grant funding of $940,000USD for expansion of the learning pod program to 3 years, 10 months each year with an increase in learning days per child from 1 day per week to 3 days per week.   The Learning Pods program is intended to be a longitudinal study which can be expanded across the country and region.
Execution of the programme is managed by a mobile and web app which organises more than 1300 tech integrated Lessons Plans that have been created by STEM Guyana's team of interns.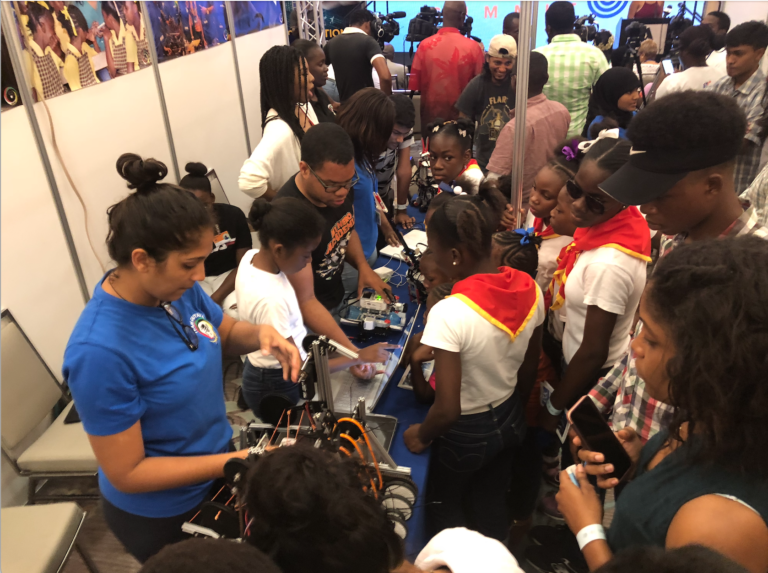 We are "Team Guyana Robotics"
STEMGuyana prepares junior and senior teams for global robotics competitions.  Teams Guyana participates in the First Global competition of 180 countries around the world, while Teams Guyana (jr.) participates in the YMRC robotics competition of 70 countries.
Robin, Orby and their friends go on a different adventure each week as they learn about new exciting technologies. The learn about building robots and Robin and friends also learn about the Engineering Design Process and the Scientific Method.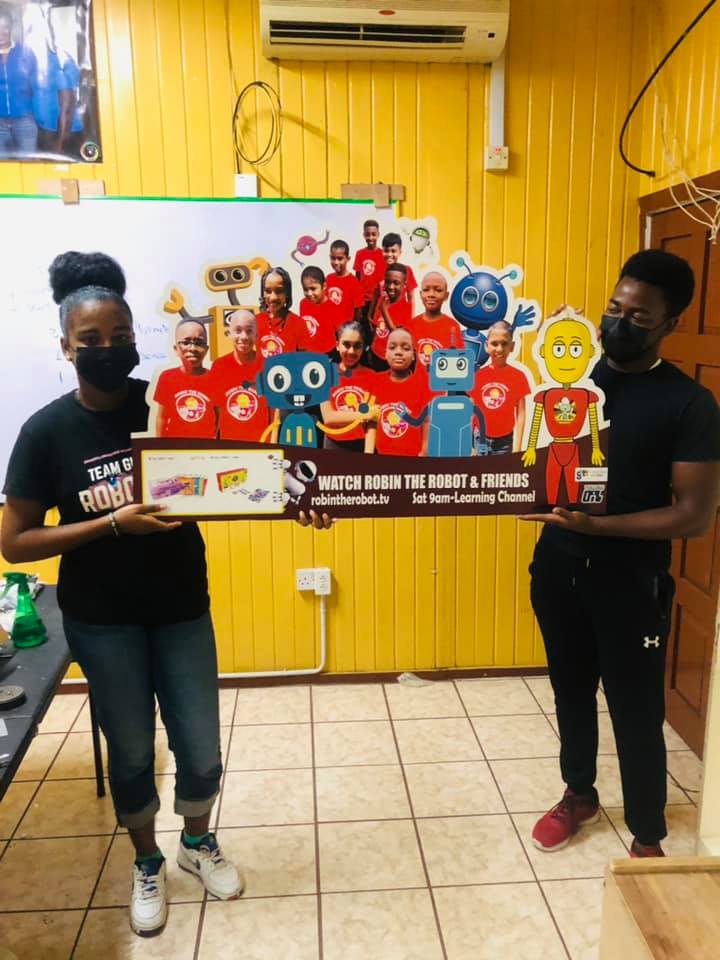 Purchase A Competition Robot Kit
Robot kits used by STEMGuyana prepare children for international competition.  Purchase a robot kit for you child, a club or an organization.  These kits can be used to create hundreds of automated or remote control robots and they strengthen your child's critical thinking, reasoning and problem solving skills.
Robot kits are available for sale at GTT stores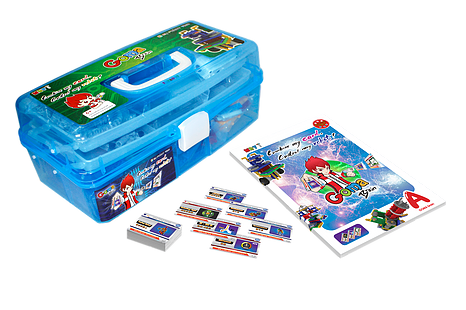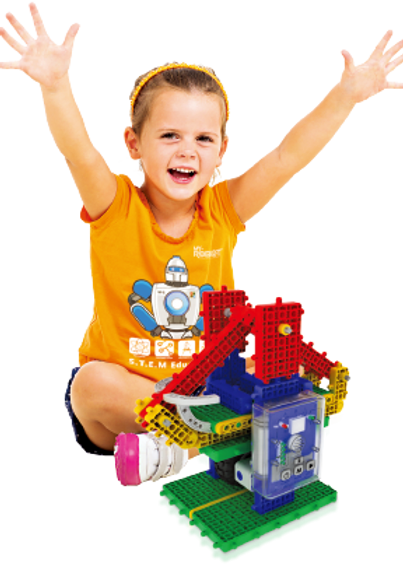 The STEMGuyana Virtual Academy
Check out a bit of our activity in our virtual classroom where Sir Joshua is teaching Scratch-Arduino coding. Each student has leased their own kit for the class. The cost of this class is $4000 / month