Robotics tapped to promote literacy
(reprint from Guyana Chronicle)
STEM Guyana has teamed up with the National Library to promote literacy among children and young adults across Guyana through the use of robotics and technology.
On Saturday morning, STEM Literacy Clubs were launched simultaneously at the National Library in Georgetown and at the Bagotville, West Bank Demerara branch of the National Library.
Speaking to the audience of children and a few teenagers, Chief Librarian of the Georgetown Library Emily King posited: "In order for you to understand all the concepts of Science, Technology, Engineering and Mathematics (STEM), you have to know how to read."
She underscored that reading is a critical component of personal development as it is needed in every aspect of life. She highlighted that unfortunately many children are not motivated to read as much as before.
Cognisant of this, King said that the programme is going to be run in two parts: Encouraging literacy and providing exposure to robotics.
Through this "Reading and Robotics" programme, participants will be required to obtain a library membership, and will all be encouraged to read for 15 minutes before they begin work on their robot building, programming and scratch coding sessions.
"Literature is a compulsory element, King stressed, "We want to build your minds so that you can become effective and build our country."
Also speaking at the launch in Georgetown, library representative Lesa Gilgeous noted that the partnership with the library and STEM Guyana is focused on "developing literacy in a diverse way", since it is known that many young persons are amazed by robotics.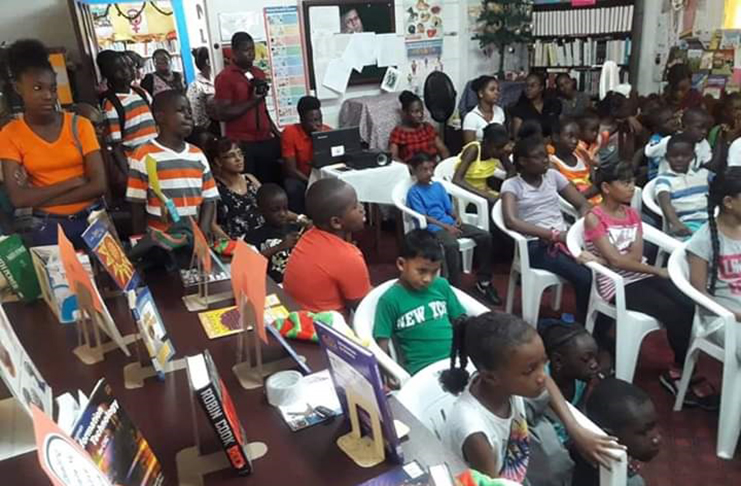 The programme will target three age groups: 7-10 years, 11-14 years and 15-18 years. After three months of learning and preparation, students will compete in the International Youth Robotics Competition qualifier national tournament in 2019 and make themselves eligible to represent Guyana in the international robotics competition.
This programme is also expected to spread across Guyana in 13 libraries, representing five main branches and eight rural centres in five regions, as efforts are being made to bridge the gap between Guyanese youth and exposure to technology.
Founder of STEM Guyana, overseas-based Guyanese Karen Abrams noted that Power Producers and Distributors has graciously sponsored for the two libraries. As such, children will be able to learn about robotics through a 'hands-on' approach.
Master Trainer from STEM Guyana, Stephanie Simon also noted that the initiative was made possible through support from the Office of the First Lady, the Ministry Of The Presidency, the Ministry Of Public Telecommunications and private sector partners.
Source